At MIGHTY, we believe that you shouldn't have to compromise on taste & nutrition when switching to dairy free.
That's why we created our range of oat-based plant m.lks.
They've been specially designed by our clever team to give you maximum nutrition, great flavour and all with a teeny, tiny environmental footprint.
These are awesome alternatives packed with more protein and calcium than your average oat milk.
Made using our signature know-how to craft delicious, plant based oat milks you'll love.
Our Oat + Plant Protein M.LKs harness the power of oats & yellow split pea.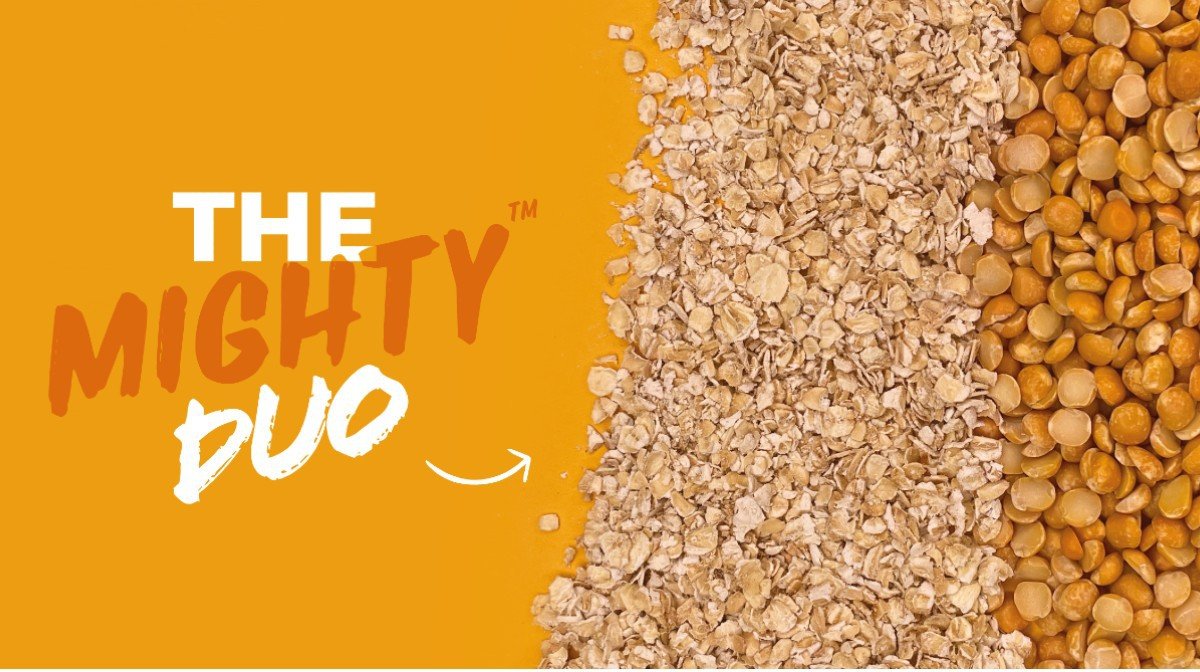 Both key ingredients are packed with health benefits.
Yellow split peas are an excellent source of protein.
Oats contain beta-glucans which may help reduce cholesterol.
Oats + Peas also contain manganese, phosphorus, vitamin B1, folates, zinc, iron, selenium and copper.
We're here to build nutritious dairy free alternatives. So, how do our Oat + Plant Protein M.LKs stack up vs Milk Alternatives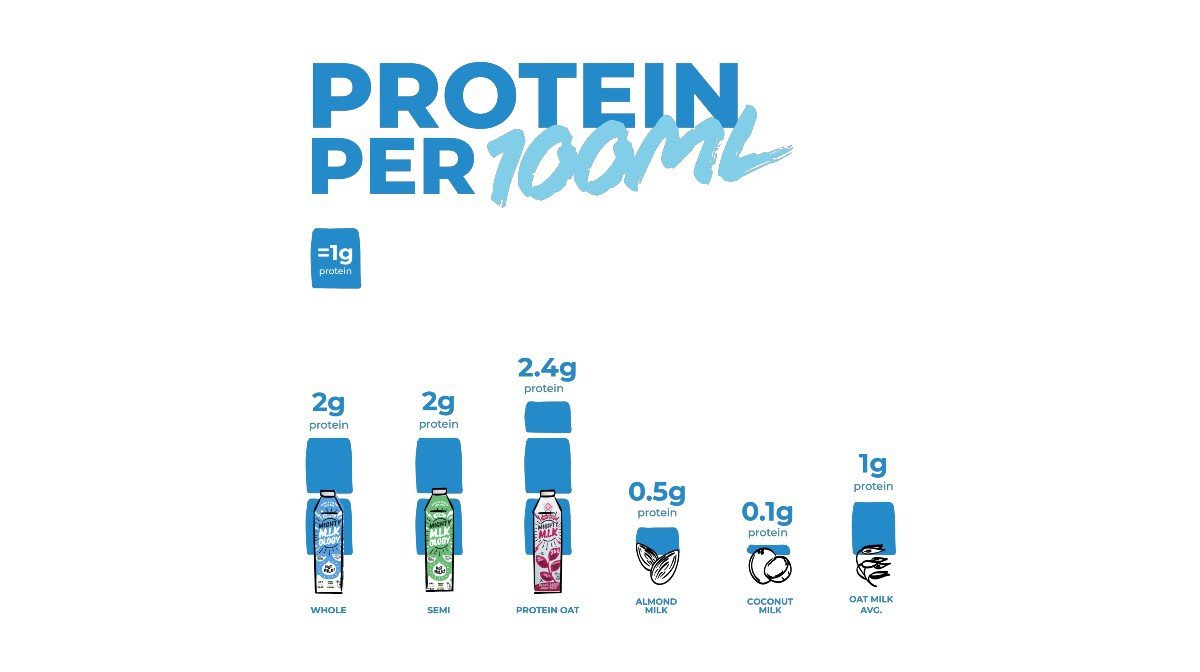 MIGHTY M.lkology oat milks have much more protein than traditional oat milks and other dairy alts.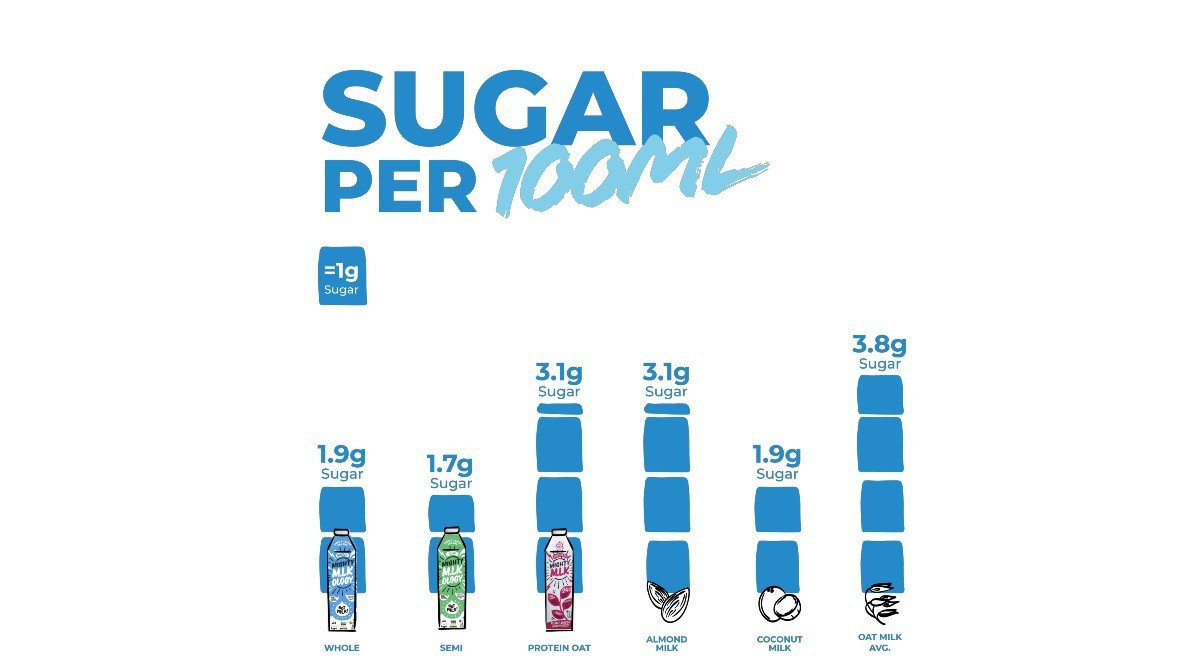 MIGHTY Whole & Semi are alts with some of the lowest sugar content.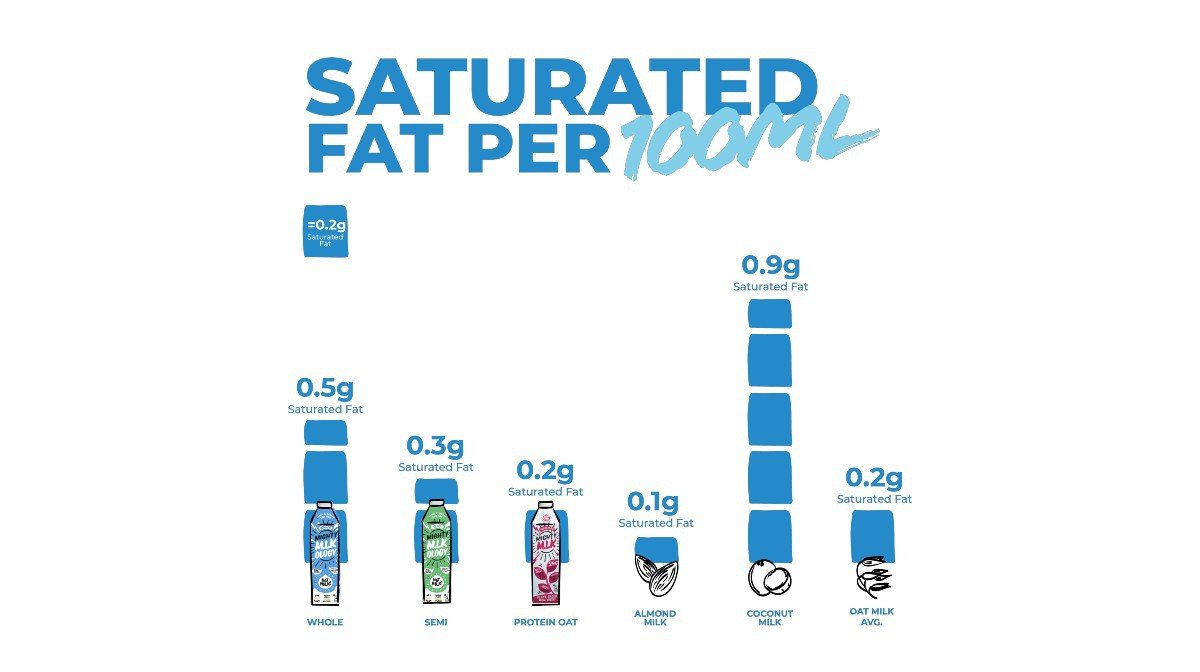 MIGHTY oat + plant protein m.lks have less saturated fat than coconut milk
Plus, each of our MIGHTY Oat + Protein M.LKs is fortified with:
Similar amounts of calcium to the average oat, coconut and almond dairy alternatives
Over 2x more B12 than average dairy alternatives.
Sources:
Everything You Need to Know About Oat Milk
Milk nutritional information for all the family
New estimates of the environmental cost of food