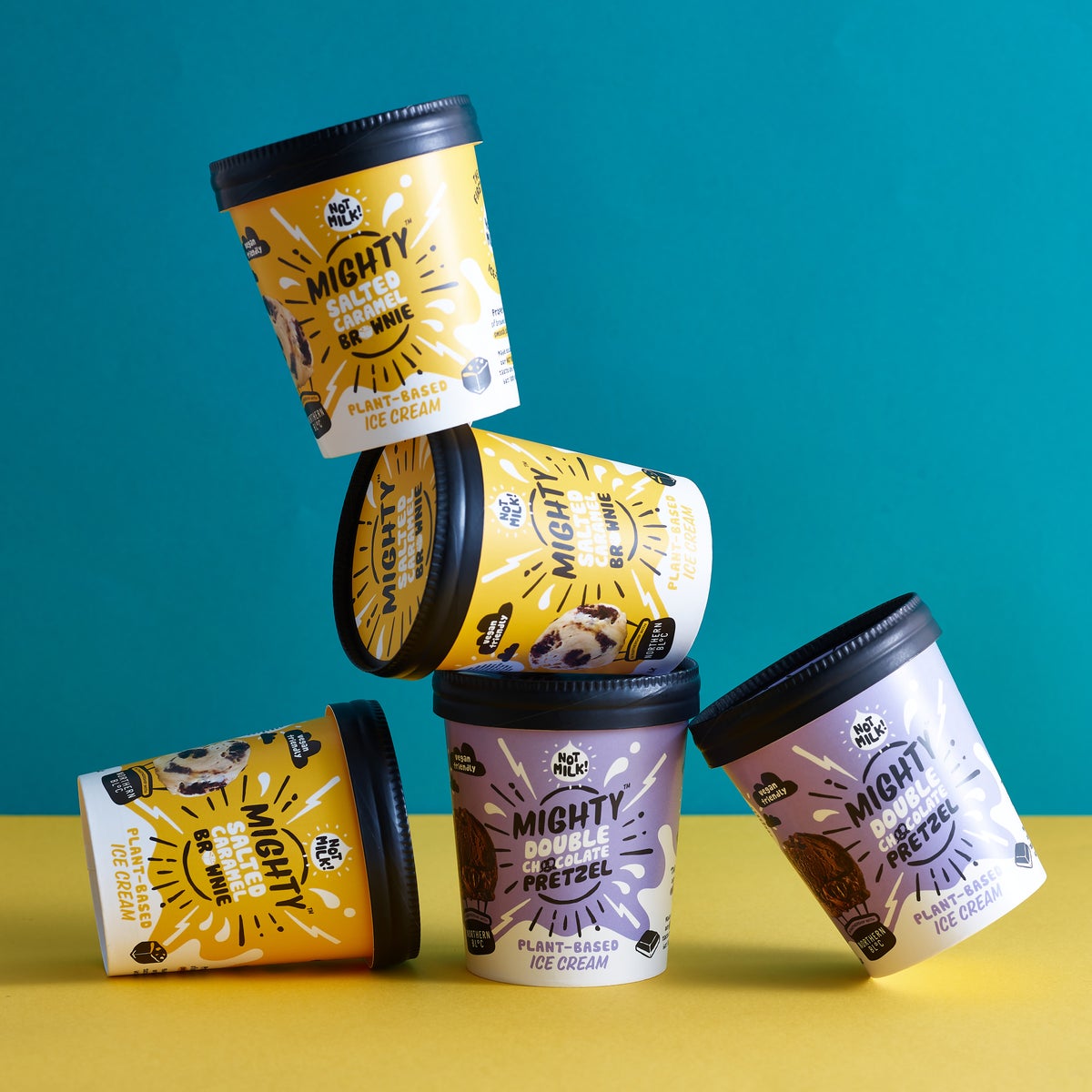 It's official, our MIGHTY plant-based ice creams have landed in over 670 Tesco stores across the UK.
So let us introduce to you the UK's first ever Not Milk ice cream which means that you can now immerse yourself in all of the deliciously creamy, wonderfully indulgent decadence of ice cream without having a single mouthful of dairy.
You get every ounce of the utterly scrumptious taste, feel and ice cold loveliness of ice cream, and yet it's all totally plant-based and vegan-friendly.
And, its available in two amazing flavours…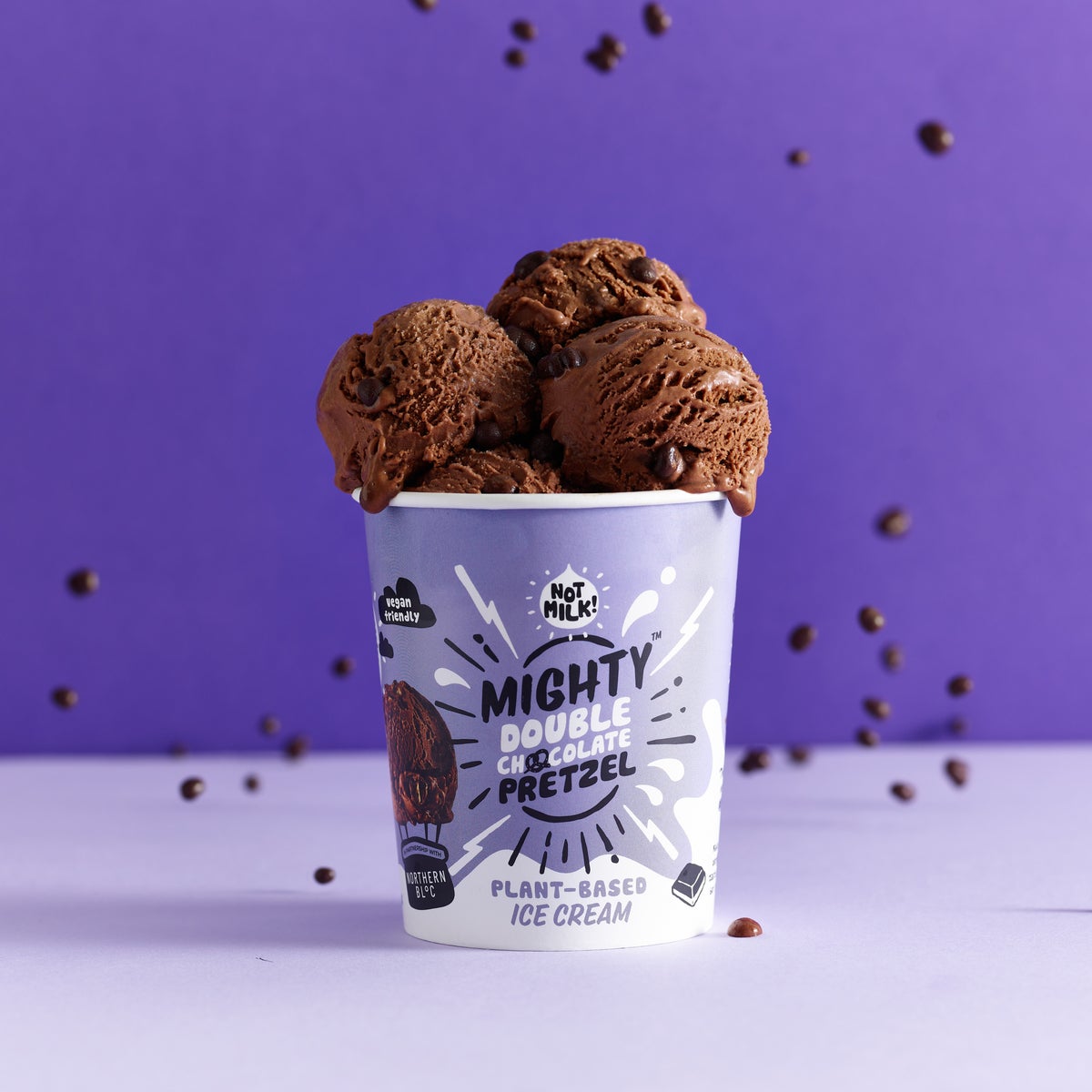 Meet the MIGHTY Double Chocolate Pretzel Ice Cream
An obscenely gorgeous chocolate ice cream with the deeply satisfying crunch of dark chocolate-coated pretzel pieces all smothered in rich, smooth chocolate sauce. In short, it's plant-based Chocolate Heaven in an ice cream tub. Oh yes.
SHOP NOW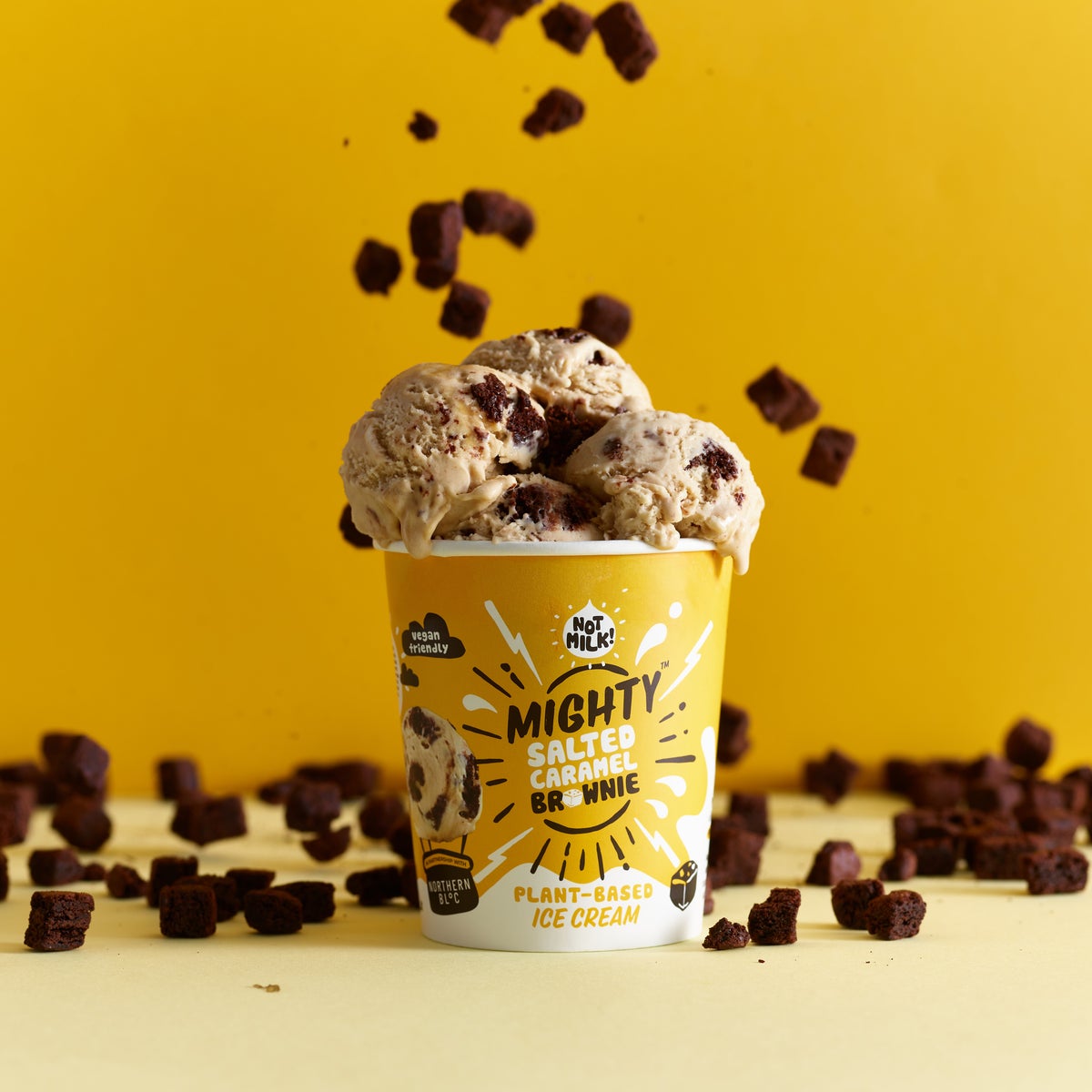 Meet the MIGHTY Salted Caramel Brownie Ice Cream
A wickedly delightful ice cream combining mouth-watering, chewy chunks of brownie all swirled and smothered with rich, smooth salty caramel. It's salted caramel naughtiness without any dairy or guilt.
SHOP NOW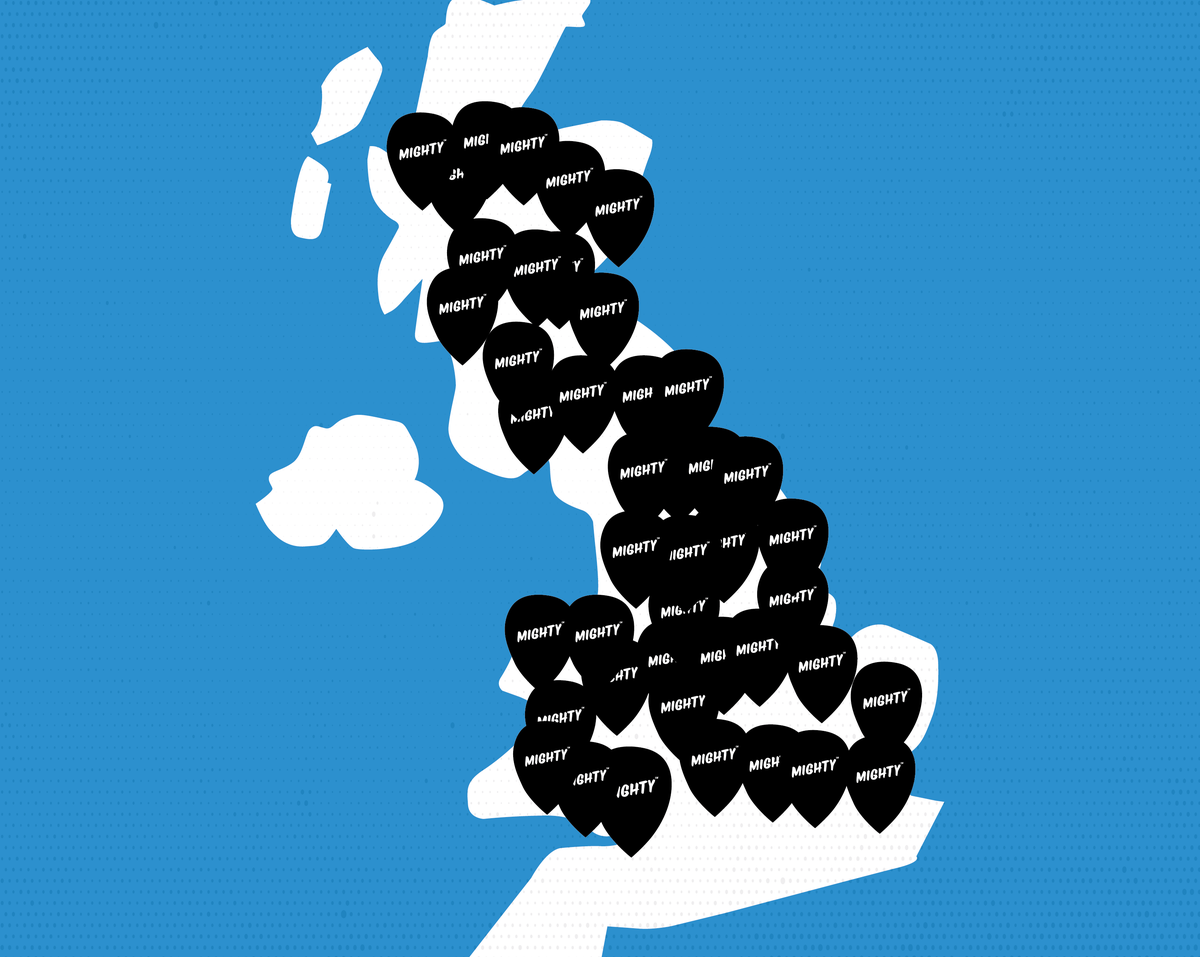 Where to Buy
So where can you get your hands on these wonders?
Find them in the freezer section of over 670 Tesco stores all across the UK. Click the link below to find your nearest store.
FIND YOUR A STORE LOCAL TO YOU