WHY OAT M.LK POWDER?
Sick of wasting half a carton of oat m.lk down to it going out of date?
Oat M.lk Powder is here to help you tackle food waste, one spoon at a time!
Stop pouring milk down the drain, oat m.lk powder has a resealable pouch and a shelf life that lasts even once opened.
The 1kg pouch is the equivalent of 10L of m.lk making it more efficient to store as 10 cartons are replaced just by one bag.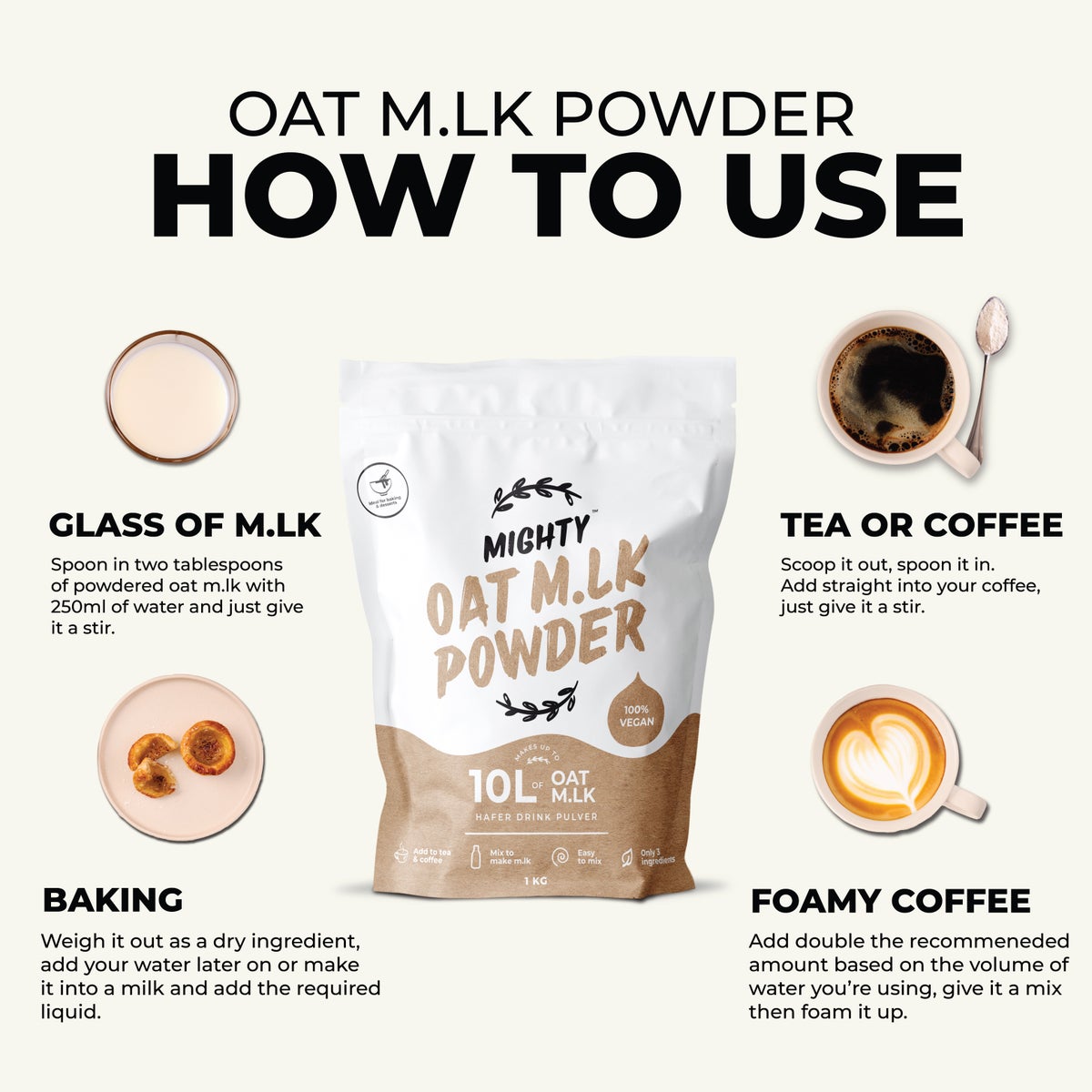 HOW TO USE?
Scoop it out, spoon it in. Add straight into your tea or coffee, just give it a stir.
For frothy foamy indulgent coffee double up! Add double the recommended amount based on the volume of water you're using, give it a mix then foam it up.
Bake it your way! The beauty of oat m.lk powder is it's versatility, and it comes to life through baking. Weigh it out as a dry ingredient and add your water later on, or make it into a milk and add the required liquid.
RECOMMENDED BY CHEFS, FOR CHEFS!