A tastier, more nutritious and more sustainable future starts with MIGHTY. This is Progress!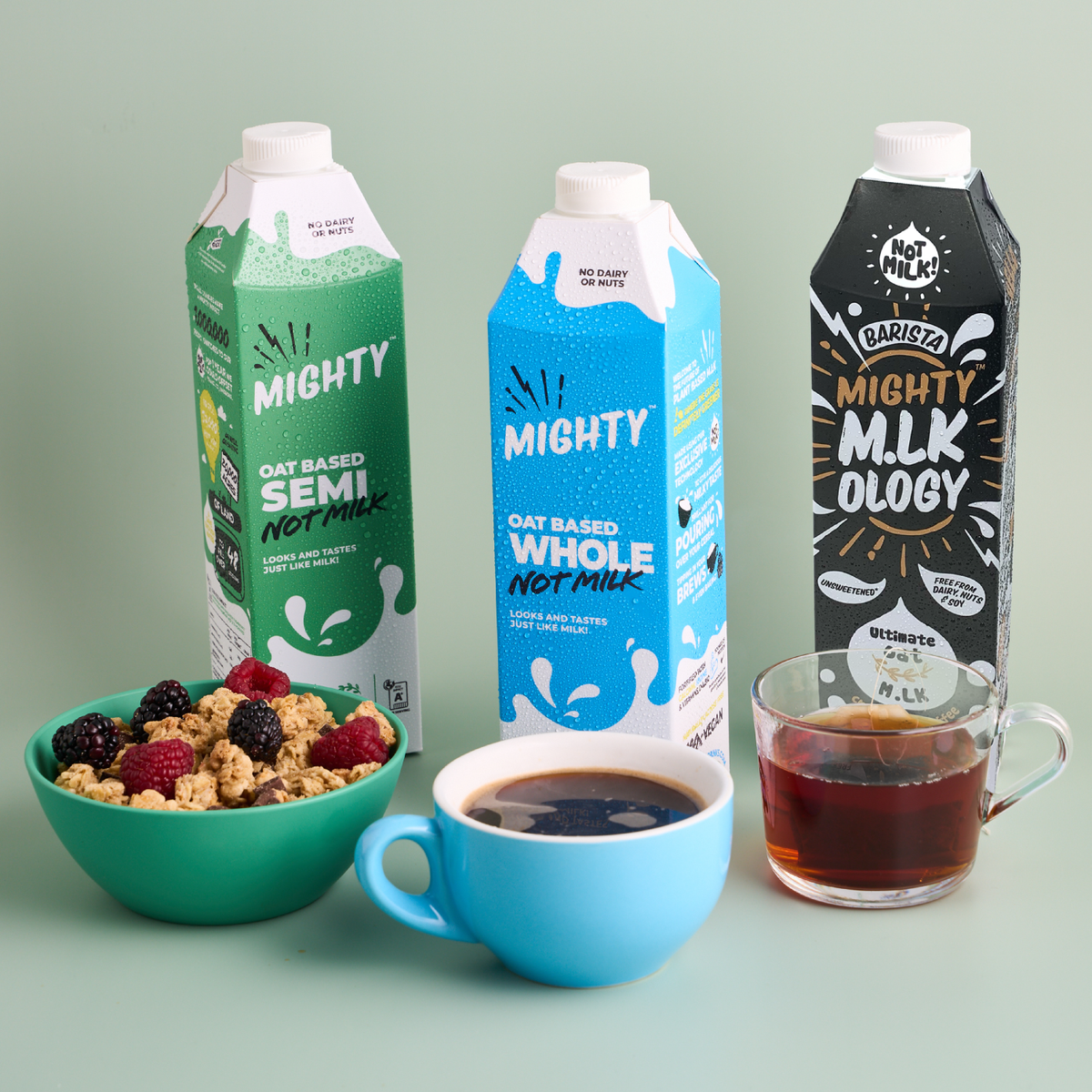 THIS IS .... TASTY
Experience new levels of plant-based loveliness with our exclusive Plantech process. We've crafted our dairy alts with the ultimate taste and texture. Say goodbye to thin, watery milk alternatives and say hello to deliciously smooth and creamy MIGHTY M.lks and shakes. Mighty offer the ultimate taste and a texture that's just like milk, but it totally isn't. Day by day, we're making the dairy free option a delicious, sustainable and nutritious one.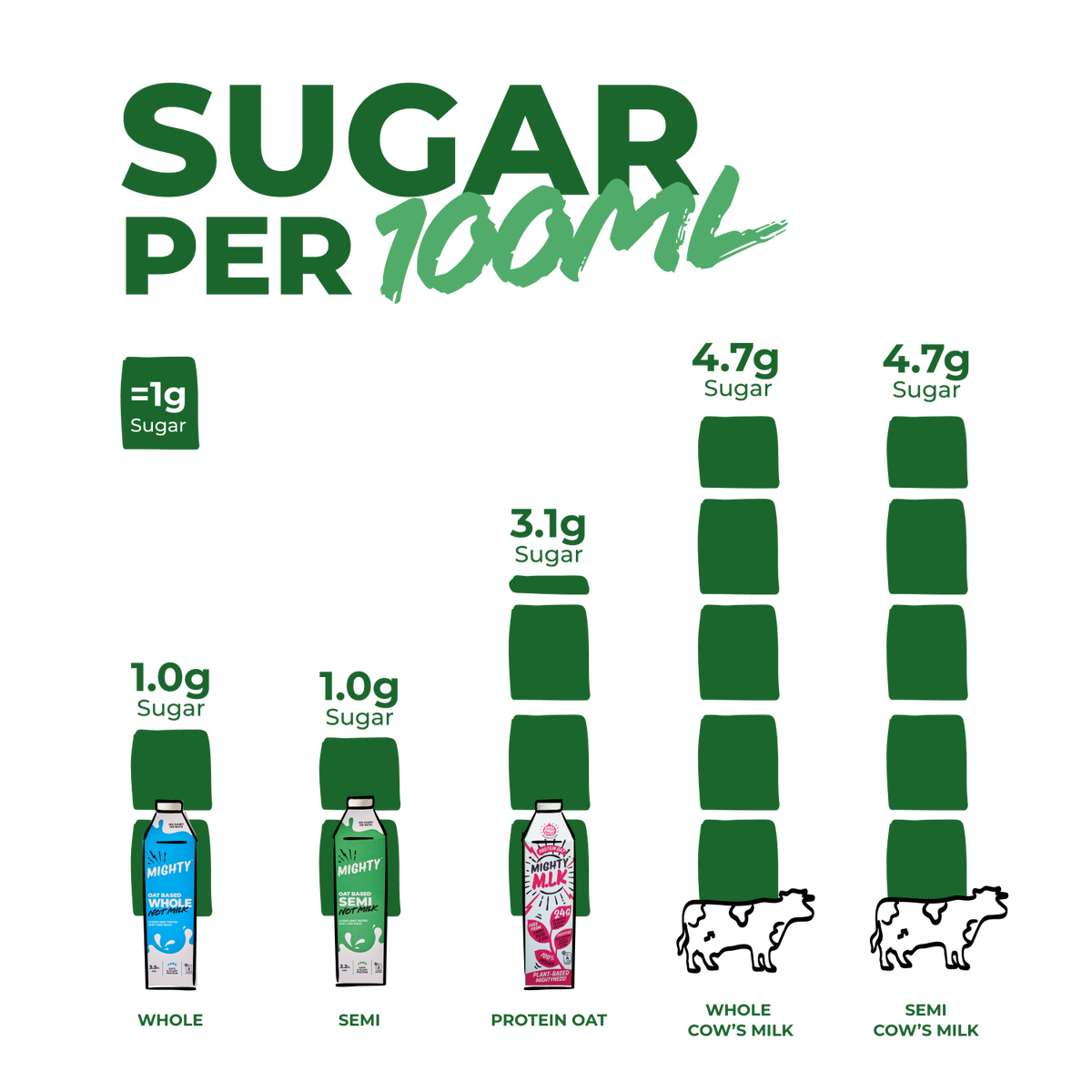 THIS IS .... NUTRITION
A MIGHTY nutritious, completely plant-based alternative. Switching from dairy shouldn't leave you without the good stuff. By using the yellow split pea, we're able to pack a protein punch. Containing less sugar and saturated fat content vs dairy. And, are fortified with the same levels of calcium and vitamin B12. Join us in taking the dairy alt scene to new levels of nutrition.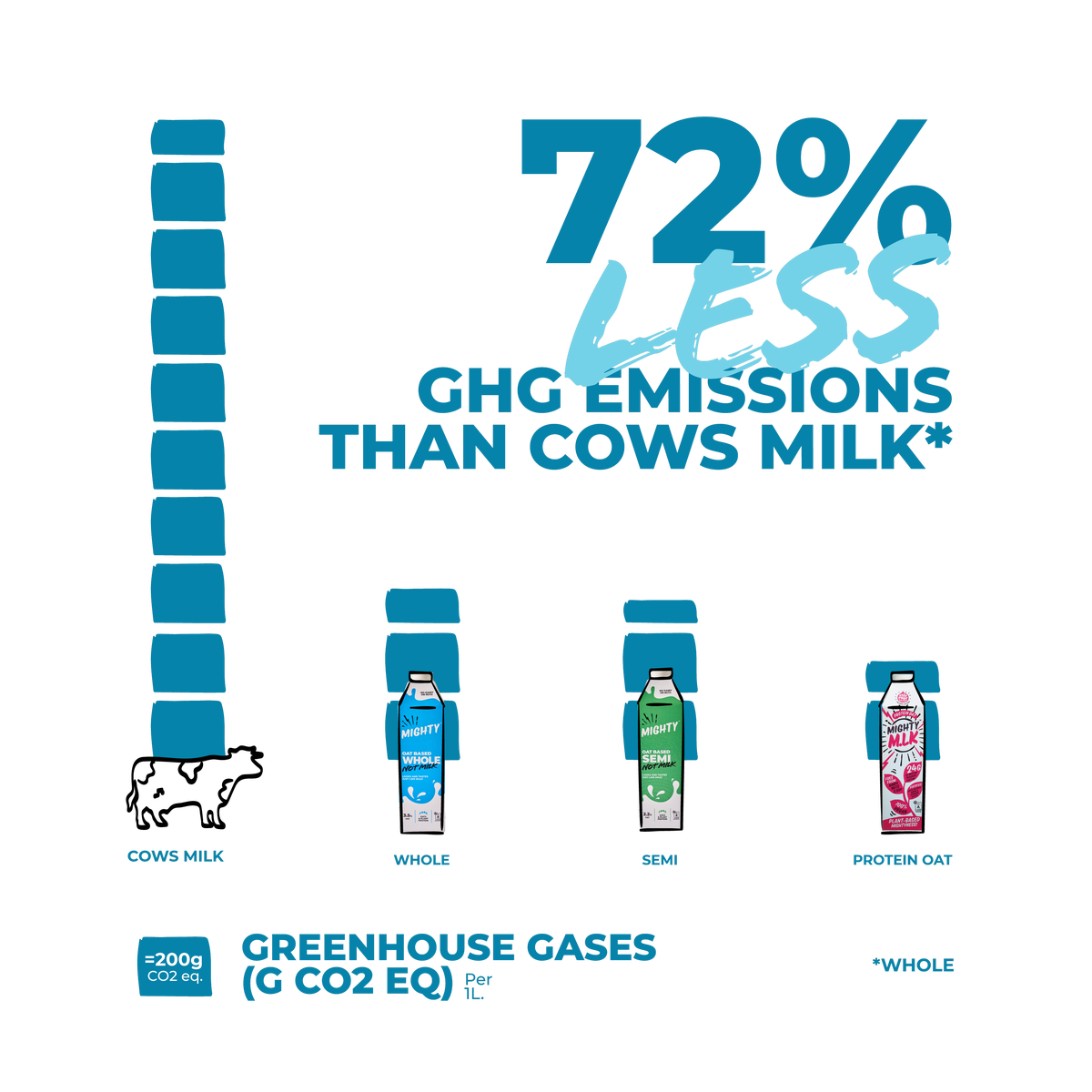 THIS IS .... SUSTAINABILITY
MIGHTY are big on flavour but tiny on footprint. Using oats and yellow split peas as key ingredients causes less harm to wildlife, uses less land & less water and produces significantly less emissions than traditional dairy milks**. That's why we've earned an A rated eco impact scores by MONDRA & Foundation Earth. Switch over and help us progress to a more sustainable future.