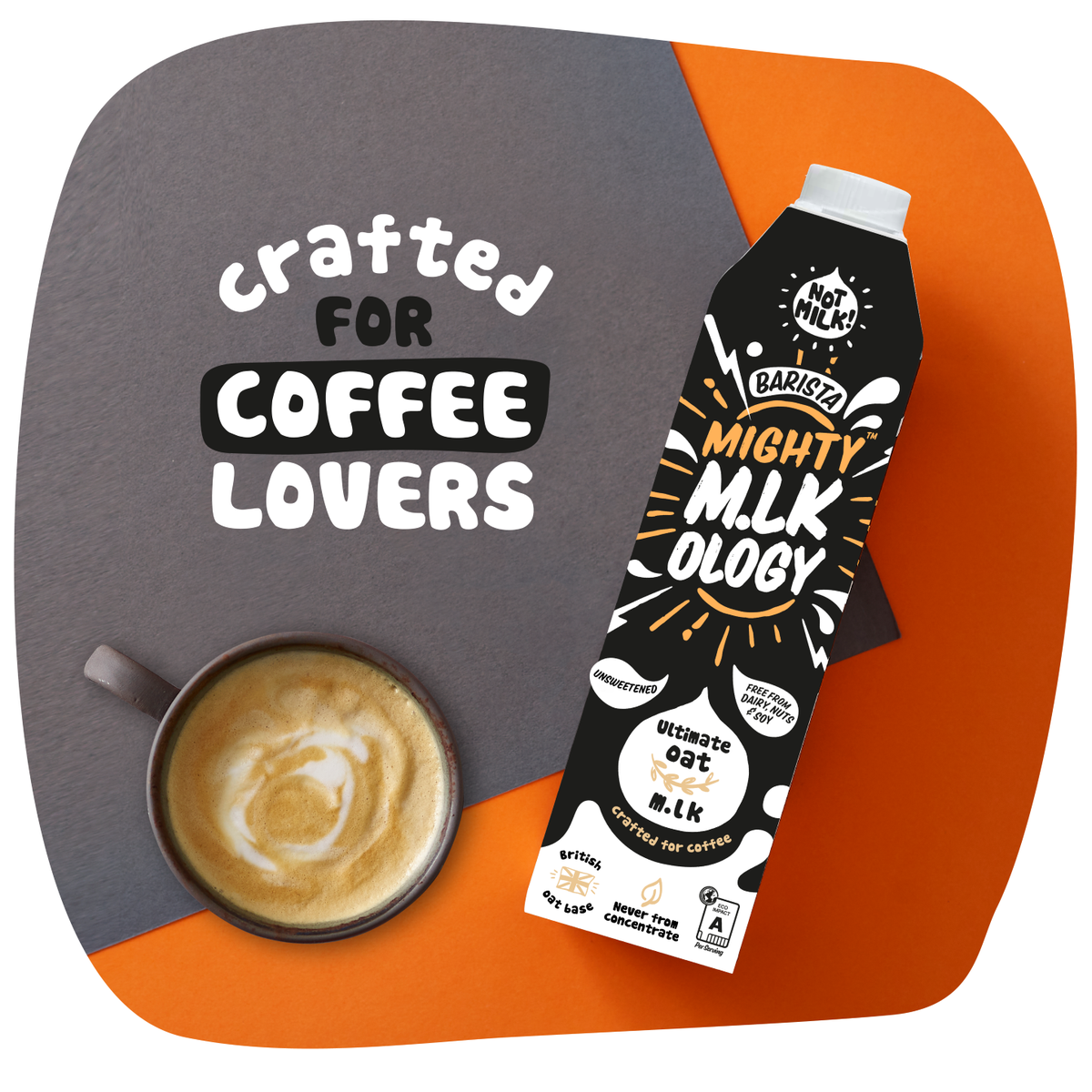 MIGHTY M.LKOLOGY, NOW AVAILABLE ON OCADO!
Online grocery shoppers rejoice! Our entire M.LKOLOGY range is now available on Ocado. Whether you're a semi or whole milk lover who's wanting to make the leap to milk-alternatives, or demand barista level standards from your milk, our M.LKOLOGY range has got you covered!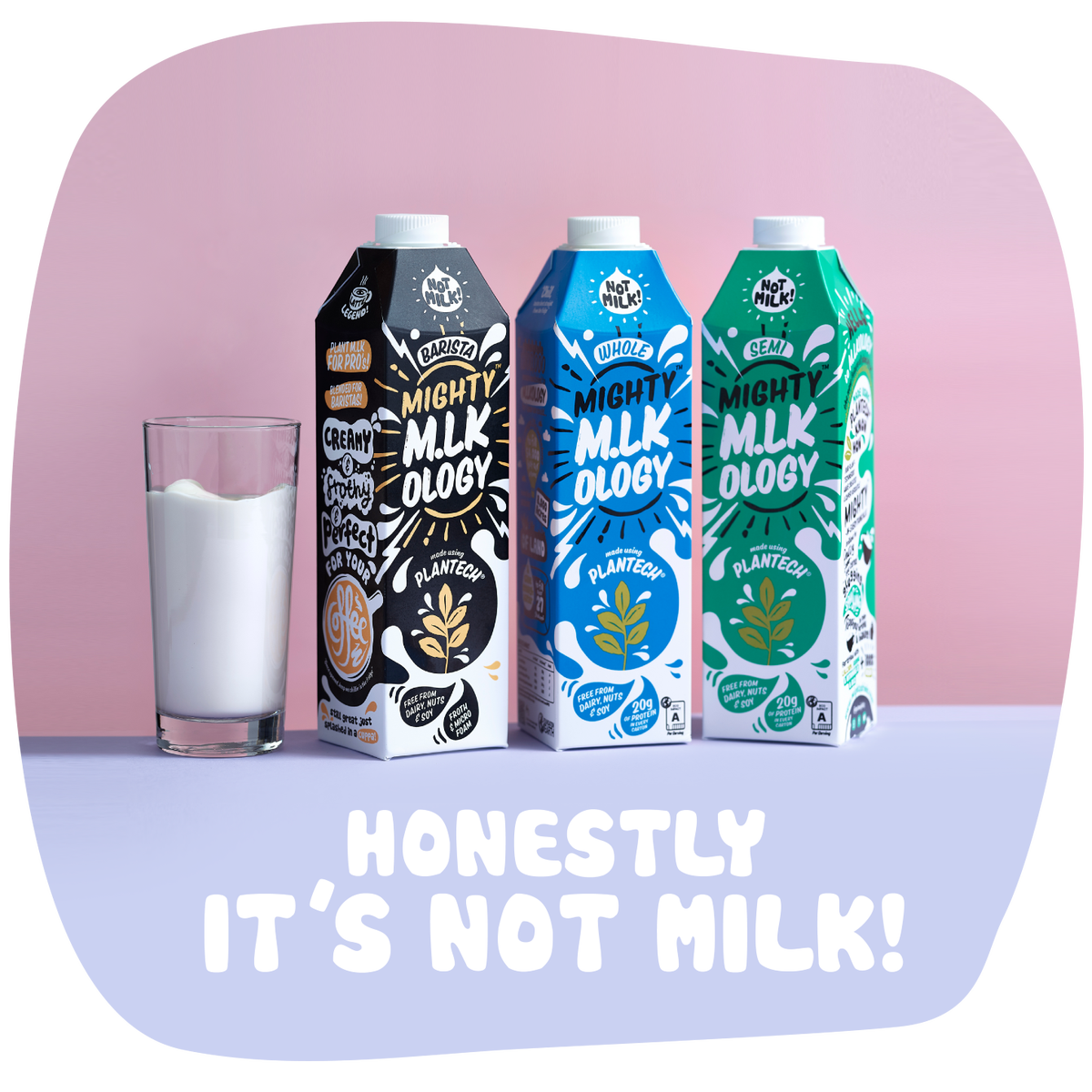 M.LK THE ENTIRE FAMILY CAN GET BEHIND!
Our M.LKOLOGY range was created with one mission in mind. To be the best damn milk-alternative available. No more "that sort of taste similar to dairy I guess", instead "wow, that tastes incredible!" That's why alongside our Ultimate Oat Barista, we created our Whole and Semi Ultimate Oat milks, so everyone can enjoy the benefits of switching from dairy to MIGHTY.
Whether you're pouring our semi oat milk over your cereal, using our whole to bake the perfect Victoria sponge, or frothing up our Ultimate Oat Barista to make the perfect at home coffee, swapping to M.LKOLOGY is a piece of cake for anyone!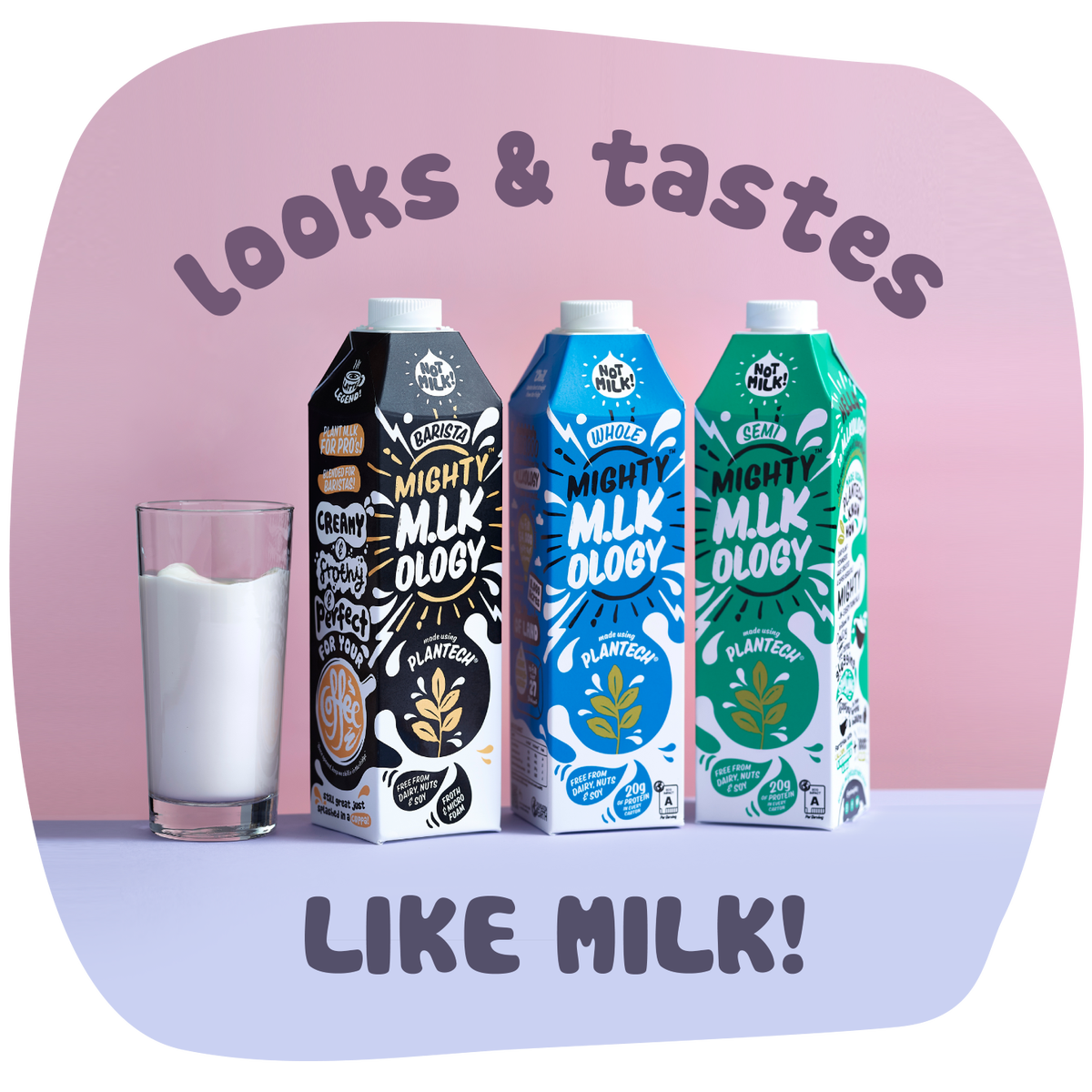 IT DOESN'T JUST TASTE GREAT, IT'S ALSO GOOD FOR YOU AND THE PLANET!
Our Whole and Semi M.LKOLOGY oat milk contain 20G of protein per carton as well as our entire M.LKOLOGY range being fortified in Calcium, Vitamins D and B12, as well as Iodine. These are the most beneficial nutrients in cow's milk, so no need to fret that you'll be missing out by making the switch! The added bonus is that M.LKOLOGY has a minimal impact on the planet compared to cow's milk!
DON'T JUST TAKE OUR WORD FOR IT, HERE'S WHAT PREVIOUS CUSTOMERS SAY ABOUT M.LKOLOGY
"I have never seen or heard of pea protein milk before now but thought I would give it a try. It is a pleasant milk alternative. I would say you need a little extra in a cup of tea but overall it tastes like regular milk." – Alexjane1
"I was really impressed with this milk, it's sweet and creamy and tastes just as nice in my cereal as it does in my cup of tea! I also don't feel as bloated/full. Would definitely recommend this to anyone who needs or wants an alternative to dairy products!" – Sarah C