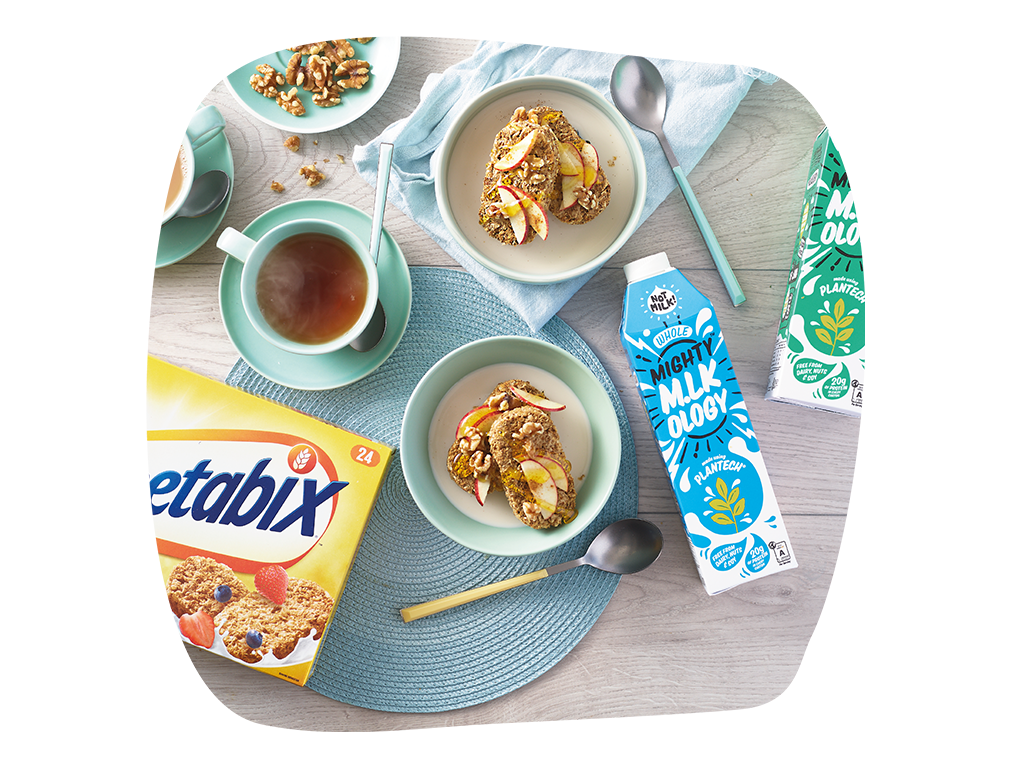 IT'S MIGHTY ANY TIME OF DAY
Try it on your breakfast - whether you are a Weetabix, Shreddies or an overnight oats person, M.LKOLOGY works in the same way as cow's milk.
Try it in a cuppa - tea or coffee, it doesn't matter - give it a go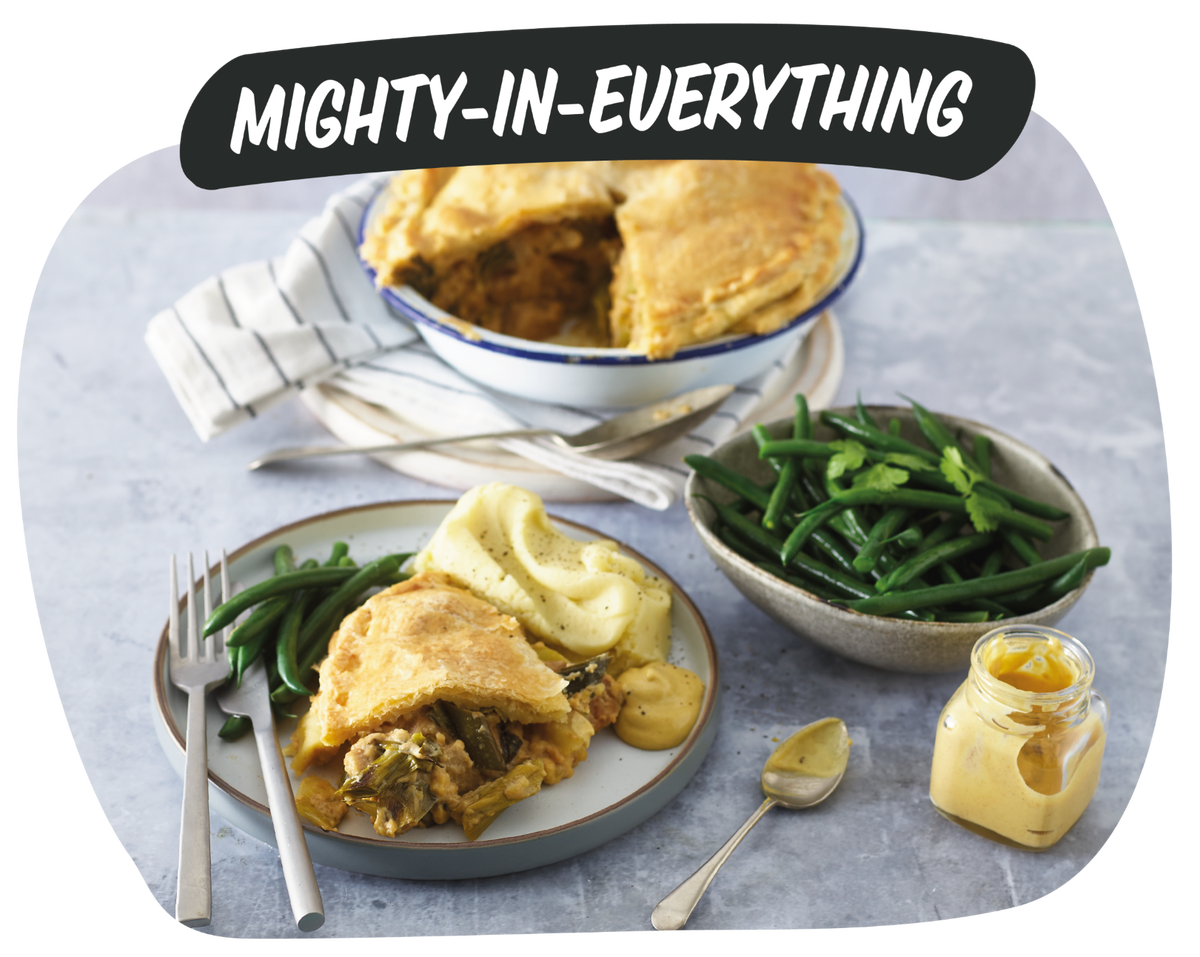 TRY US, LOVE US OR YOUR MONEY BACK
Try it when cooking - Add a MIGHTY creamyness to your Mac N Cheese or Mashed Potatoes
Use it when baking - Light and fluffy MIGHTY Bakes!
The possibilities are endless, let your MIGHTY imagination run wild!


SHOP THE RANGE
THE BORING STUFF
These Terms and Conditions prevail in the event of any conflict or inconsistency with any other communications, including advertising or promotional materials. Entry/claim instructions are deemed to form part of the terms and conditions and by participating all claimants will be deemed to have accepted and be bound by the terms and conditions. Please retain a copy for your information.
Promoter and Data Controller is WATKINS DRINKS LIMITED, a company registered in England & Wales, number 11278378. Address Timsons Business Centre, Bath Road, Kettering, Northants, England, NN16 8NQ. Please do not send claims to this address.
1. The MIGHTY 'Love it or your money back' promotion is open to UK residents who are 18+ and excludes employees and their families of Watkins Drinks, subsidiary and associated companies, their agencies, and anyone professionally connected with this promotion.
2. The MIGHTY 'Love it or your money back' promotion applies to 6 carton cases of:
MIGHTY M.LKOLOGY SEMI
MIGHTY M.LKOLOGY WHOLE
3. To take part in the promotion, purchase a 6 carton case of one of the above listed MIGHTY products within the promotional period 15.02.2022 to 30.06.2022. To claim your money back, visit the promotional website www.mightydrinks.com/moneyback.list
4. Please email support@mightypea.co.uk with the subject line MONEY BACK, with personal details including full name, postal address, order number and a valid email address.
You will need to provide a minimum of 15 words explaining why you did not like your MIGHTY M.LKOLOGY product. Refunds will be processed by Paypal so please confirm which email address you want this sending to.
5. Claims must be made by 23:59 on 20.07.2022. Any claim attempts made after this date or receipts that are not dated within the promotional period, will be deemed as invalid.
6. Only one claim for a single refund per household.
7. Direct claims only, participants cannot make claims under someone else's name or address. Please ensure you use your legal name at the time of claiming. The Promoter reserves the right to disqualify any Claimant who uses multiple names or any false names and to require them to return to the Promoter any refund awarded.
8. Each valid claim will receive a refund relative to the itemised amount shown on the purchase receipt for the qualifying MIGHTY product purchased and to a maximum value of £11.49 for MIGHTY M.LKOLOGY SEMI or WHOLE. Any postage will not be refunded.
9. For valid claims, refunds will be provided within 28 days of submission. The Promoter is not responsible for incorrect payments where the details provided were incorrect. Payments cannot be reversed once they have been processed. No replacement payments will be granted. The Promoter is not responsible for system errors or other issues that may result in disruption while the Claimant is on the PayPal platform.
10. Each purchase receipt can be used only once. If more than the permitted number of claims are received from the same address, all such claims and any associated claims from their household will be disqualified. Bulk claims made from trade, consumer groups, or third parties will not be accepted.
Incomplete or illegible claims, or via third parties or syndicates, claims by macros or other automated means, and claims which do not satisfy the requirements of these terms and conditions in full will be disqualified and will not be counted. If it becomes apparent that a participant is attempting to circumvent this condition by, for example, using identities other than their own or automated means, their claim will be void.
11. Your statutory rights remain unaffected.
12. For enquiries relating to this offer please email: support@mightypea.co.uk
13. The Promoter will only use the personal details supplied for the administration of the promotion and for no other purpose unless we have your consent. All data will be deleted 2 months after the promotion end date. You acknowledge that the Promoter may pass such information to its third-party agency, solely for the purposes of administering the promotion. Your personal details will at all times be kept confidential and in accordance with current Data Protection legislation. Click here for the Promoter's Privacy Policy.
14. The Promoter accepts no responsibility for late, incomplete, incorrectly submitted, corrupted, or misdirected claims or correspondence whether due to error, omission, alteration, tampering, deletion, theft, destruction, transmission interruption, communications failure, or otherwise.
15. Where a Claimant (i) has not completed fully; or (ii) has been found to be in breach of any of the terms and conditions of this promotion the Promoter may enforce its right to disqualify that person and require the return or reimbursement to us of any refund even where a refund has already been awarded and/or actually provided to the Claimant or awarded to the Claimant in question.
16. If for any reason any aspect of this promotion is not capable of running as planned, including by reason of infection by computer virus, network failure, bugs, tampering, unauthorised intervention, fraud, technical failures, or any other cause beyond the control of the Promoter which corrupts or affects the administration, security, fairness, integrity or proper conduct of this competition, the Promoter may in its sole discretion modify or suspend the competition or invalidate any affected entries. If an act, omission, event or circumstance occurs which is beyond the reasonable control of the Promoter and which prevents the Promoter from complying with these terms and conditions the Promoter will not be liable for any failure to perform or delay in performing its obligation.
17. English law shall govern these terms and conditions and the courts of England and Wales shall have exclusive jurisdiction.
18. If any of these clauses should be determined to be illegal, invalid, or otherwise unenforceable then it shall be severed and deleted from these terms and conditions, and the remaining clauses shall survive and remain in full force and effect.