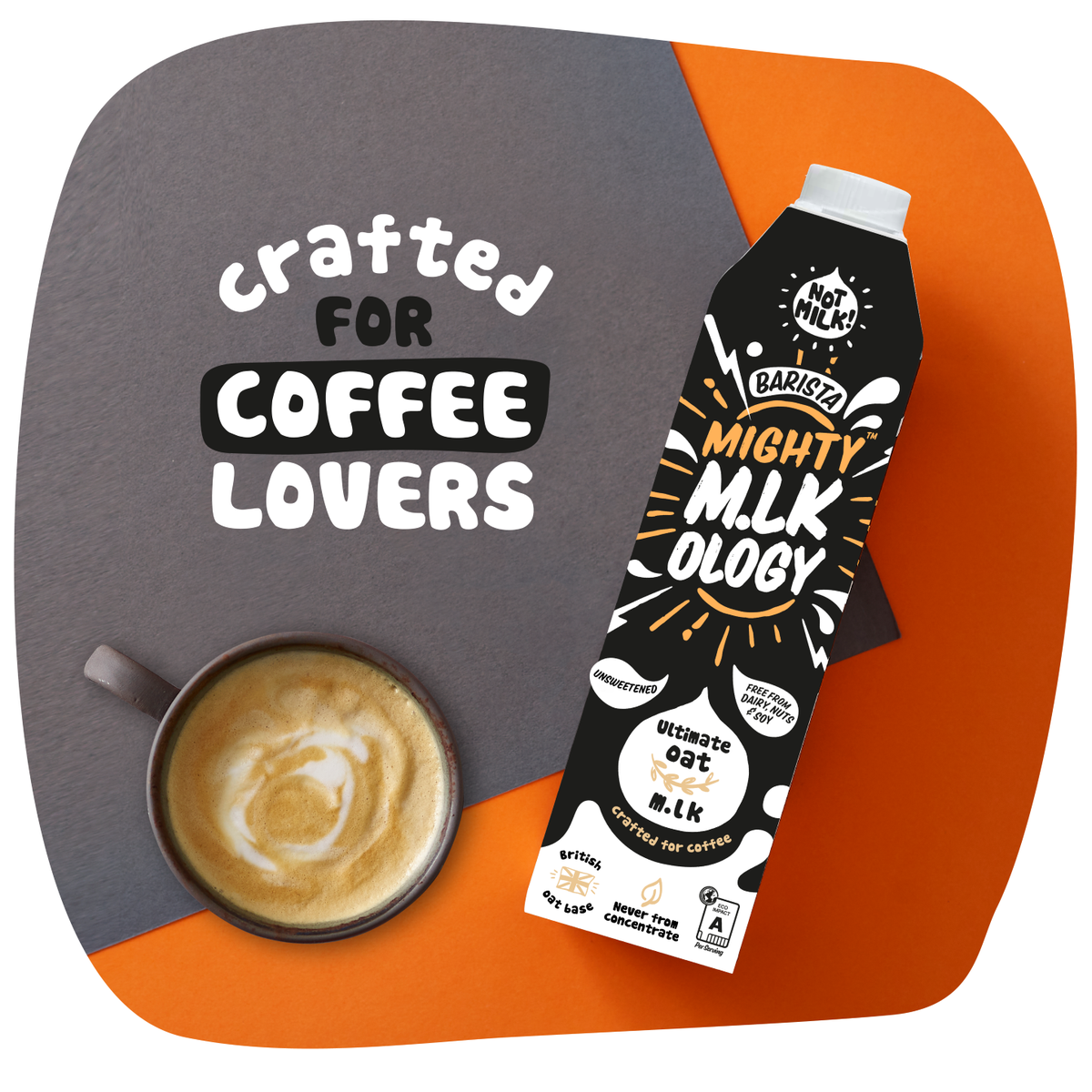 MIGHTY BARISTA OAT MILK, NOW IN SAINSBURY'S
It's official, our MIGHTY Barista oat milk has landed in over 140 Sainsbury's stores across the UK (find us in the chilled section) making it even easier for you to upgrade your hot drinks at home to barista level quality.
If you're new to MIGHTY and our Barista oat milk, don't worry! Here's some titbits for you on why you should consider going MIGHTY!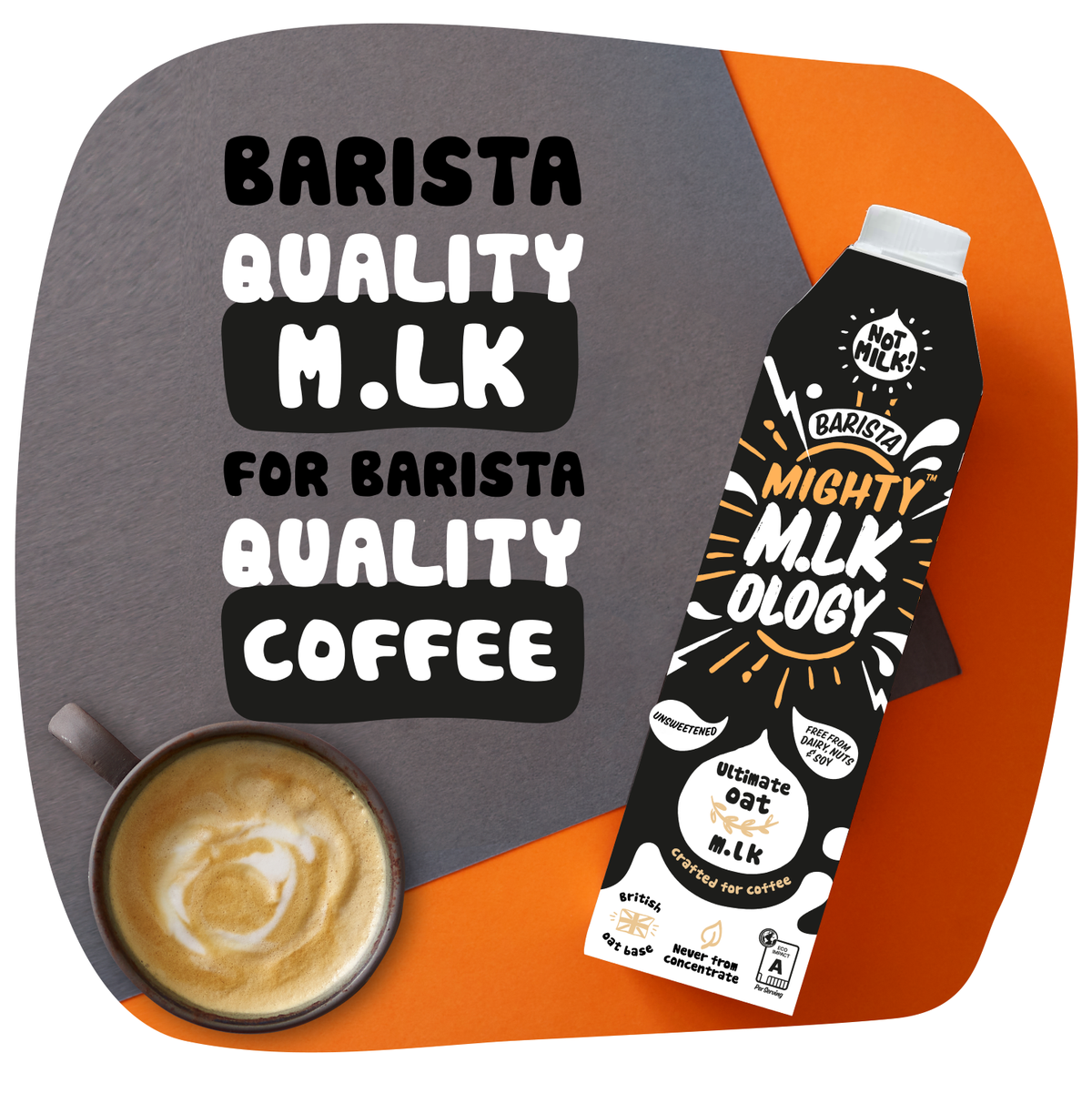 WE'RE A GREAT BRITISH IDEA, JOINING A GREAT BRITISH IDENTITY!
We're a family run, independent company based in Leeds, so we couldn't be more excited to be available in an iconic British store such as Sainsbury's. Founded by two brothers (Nick and Tom) back in 2018, all of our MIGHTY milks centre around three key areas: Taste, Sustainability and Nutrition.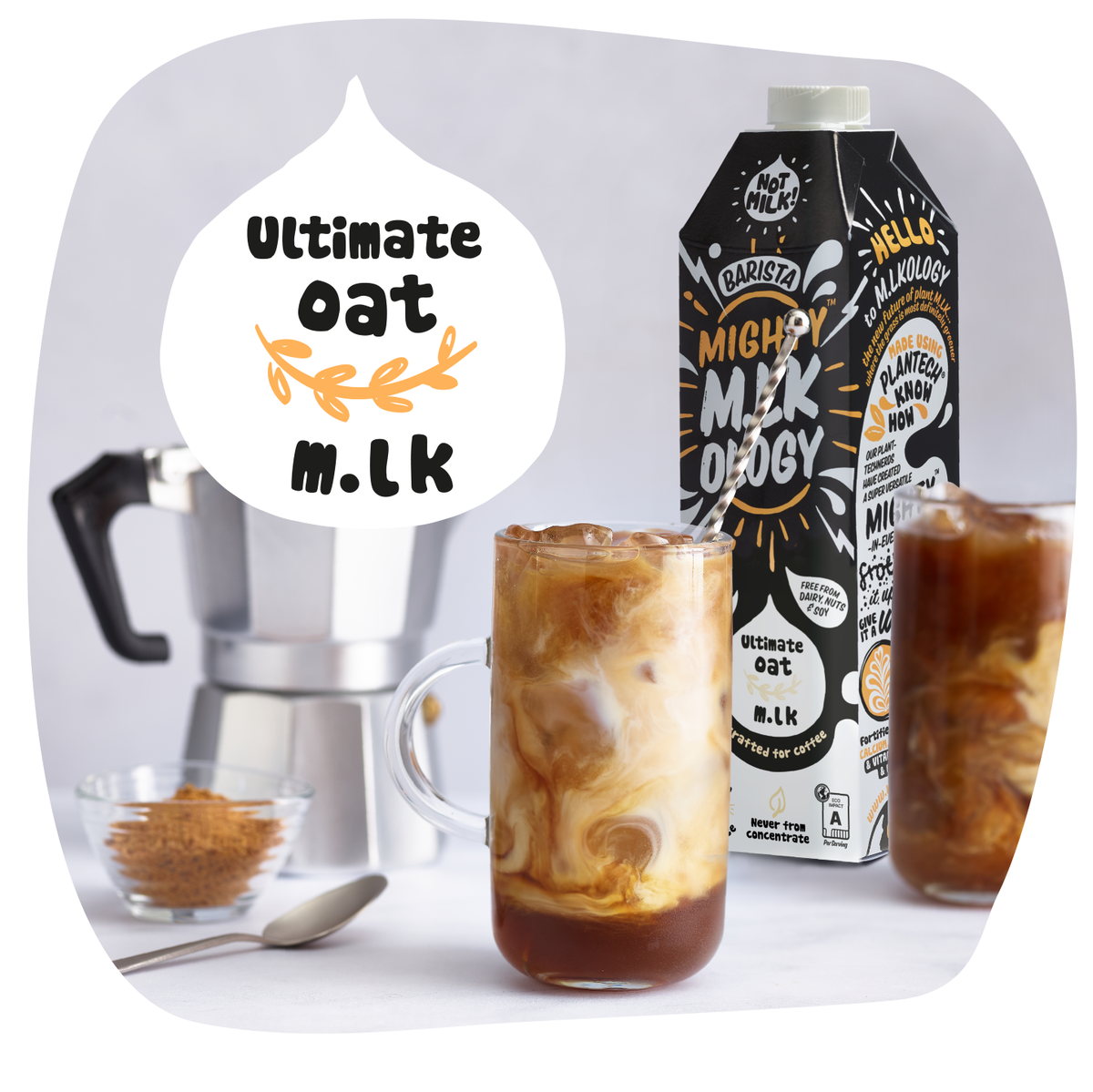 WE COMBINE GREAT BRITISH OATS TOGETHER WITH COCONUT AND PEA PROTEIN FOR THE ULTIMATE OAT BLEND!
Using Great British Oats as the main ingredient in our Barista oat milk is great for several reasons. We can keep everything local, which not only benefits British farmers, but also the planet, so our carbon footprint is kept as low as possible!
Now, coconut and pea protein might have raised your eyebrows, but don't worry, we can explain.
We use coconut cream as the main source of fat in our Barista oat milk, which makes it creamier and helps make the perfect foam for a frothy coffee. The pea protein (which comes from yellow split peas, not green garden peas!) is a staple in all of our products. It boosts protein levels and is what makes our M.LK's MIGHTY!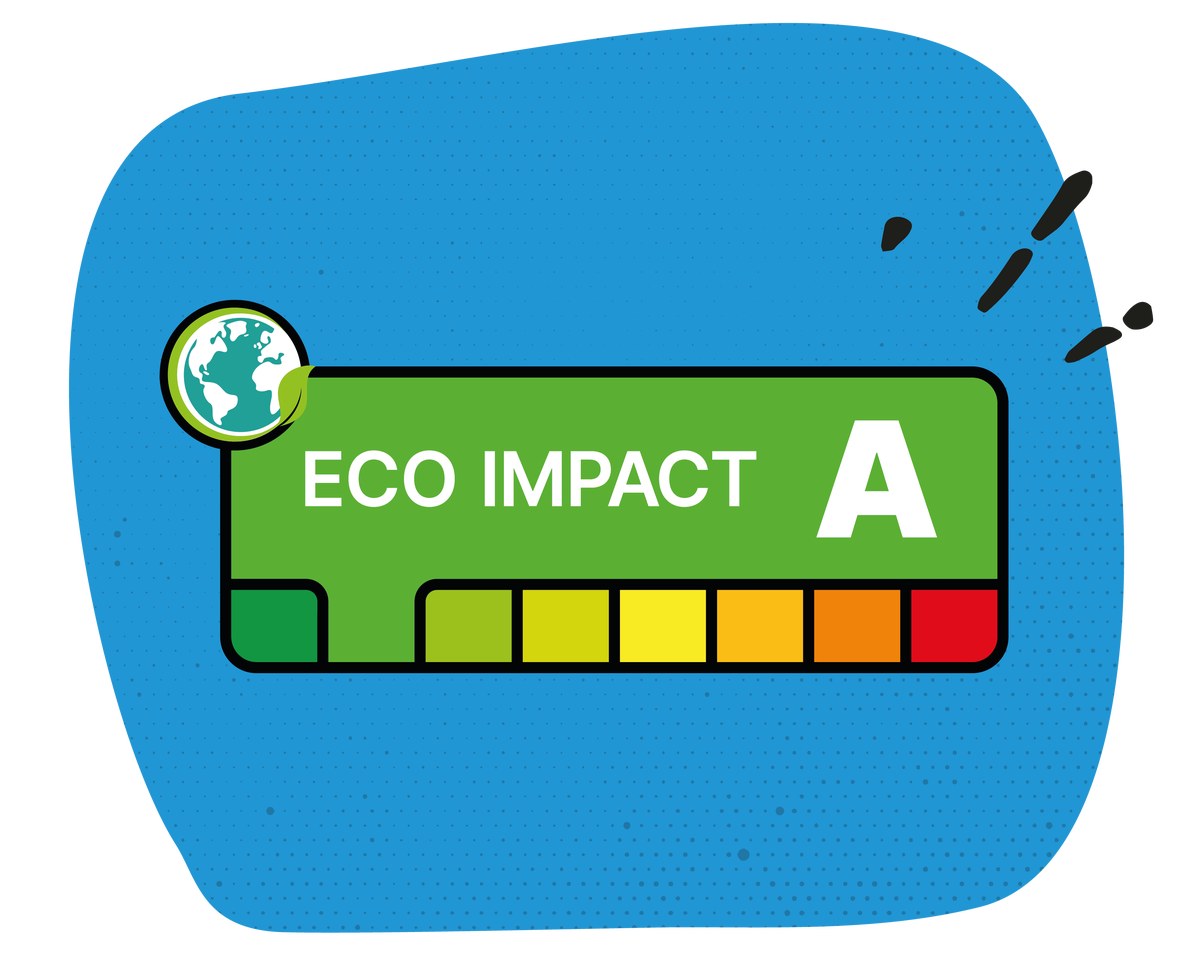 OUR BARISTA M.LK IS CERTIFIED AS BEING NOT ONLY GOOD FOR YOU BUT THE PLANET TOO!
Evaluated by external creditors MONDRA, they check the environmental impact of our Barista oat milk on four key areas: CO2 production, water usage, water pollution, biodiversity change. We're proud to say our Barista has been graded an A impact rating, meaning that you can sleep soundly knowing that our Barista isn't damaging the planet! Click here to check out more on MONDRA or Foundation Earth (all of our M.LK's are MONDRA certified as well!).
DON'T JUST TAKE OUR WORD FOR IT, HERE'S WHAT PROFESSIONALS AND CUSTOMERS SAY ABOUT OUR BARISTA M.LK
"MIGHTY gives our drinkers the real coffee flavours back, whilst outperforming everything we put up against it" – Coffee Culture, Danny
"A great tasting product that the whole family loves. It makes such a different to a cup of tea and is absolutely love it. I have had to buy more as we had so many compliments from it!" – LizW13
Ready to Get Mighty? Then head to your nearest Sainsbury's superstore, head online or purchase directly from us here on our site!